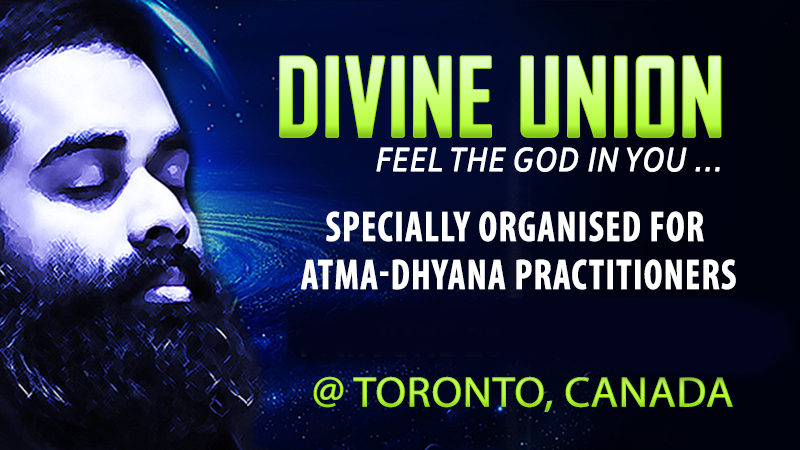 DIVINE UNION
SPECIALLY ORGANISED FOR ATMA-DHYANA PARACTITIONERS
Divine Union is a Golden Opportunity to Meet & Meditate with His Holiness Shri Aasaanji and Experience ONENESS with the DIVINE within !!
A Must Attend for all Atma-Dhyana Practitioners to Experience Deep State of Meditation & Spiritual Abundance !!
DON'T MISS THIS LIFE-TIME OPPORTUNITY TO CREATE A LIFE YOU (REALLY) WANT TO LIVE !!
———————————————–
FOR MORE DETAILS & TESTIMONIAL
Visit : www.atmayoga.in
DATE WILL BE CONFIRMED SOON
EBENEEZER UNITED CHURCH
5000 Steele's Ave E, Markham, ON L3R 7B4
INVESTMENT : 49 $ CAD
LIMITED SEATS | ENTRY BY REGISTRATION

After making the payment, you may kindly mail us the transaction details to events@ihfoundation.ca, we shall confirm your registration and seats upon receiving your mail.
For More Details & Registration, Call: +1 (416) 991-6060
Don't Miss it ! This will Change your Life !!