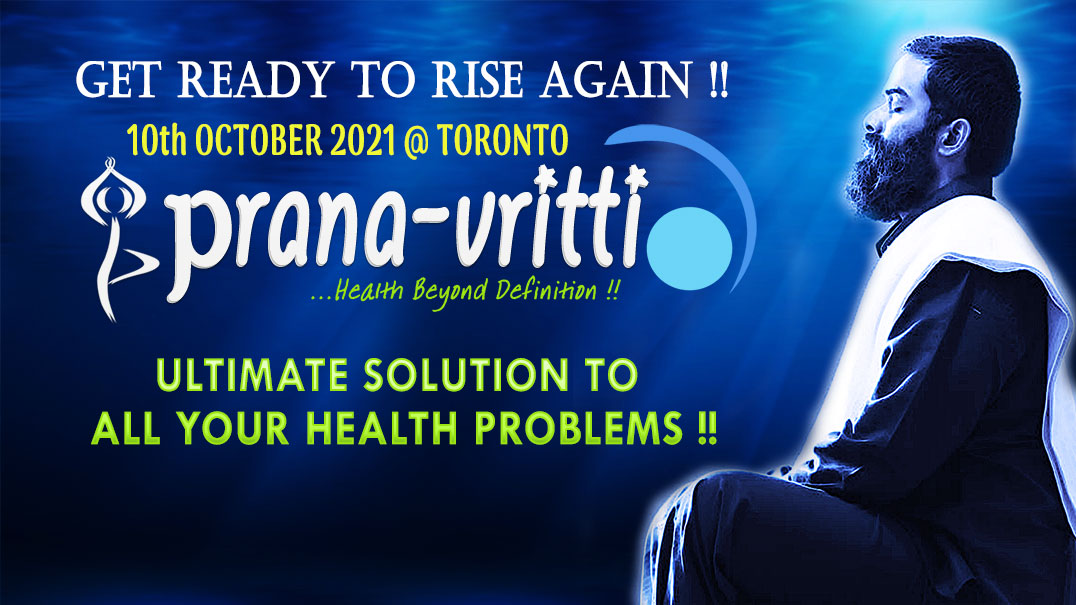 ULTIMATE SOLUTION TO ALL YOUR HEALTH PROBLEMS !!
PRANA-VRITTI – Health Beyond Definition !!
HEALTH IS OUR FIRST PRIORITY !!
With Health & Immunity, Everything Is Achievable !
A One day Life-Transforming Workshop by His Holiness Shri Aasaanji
His Holiness Shri Aasaanji is a World Renowned, Non-Religious, Contemporary Spiritual Teacher and a Living Master of Inner-Science & Self Transformation. Many refer to him as "New Age Mystic" & for over a Decade, Millions of People across the Globe have Transformed their Lives through his Divine Presence & Powerful Teachings
Great Chance to Gift Your-self a New Life, A New Beginning !!
Learn The Most Powerful & Scientific Methods Highly Practised & Most Recommended by Eminent Medical Doctors, Healers & Wellness Therapists for Vibrant Health & Disease-Free for a Lifetime. !!
PRANA-VRITTI, The Most Successful & World Renowned wellness workshop which has Transformed the Lives of countless people around the world to Easily Regain their Lost Health & Happiness.
Don't Miss it ! This will Change your Life !!
———————————————–
FOR MORE DETAILS & TESTIMONIAL
Visit : www.atmayoga.in
10th OCTOBER 2021, SUNDAY
@ TORONTO
INVESTMENT : 499 CAD
(Refreshment, Stationery, Parking and Lunch included)
LIMITED SEATS | ENTRY BY REGISTRATION

After making the payment, you may kindly mail us the transaction details to events@ihfoundation.ca, we shall confirm your registration and seats upon receiving your mail.
For More Details & Registration, Call: +1 (416) 991-6060
Don't Miss it ! This will Change your Life !!